HELLO THERE, LOVELY! WELCOME TO BITTERSWEET FOREVER
please register your first account as your alias in caps. this account will be the account you link your character(s) to; characters must be registered as first and last names in caps, please.
SEATTLE, WA
SET IN: JULY, 2018
07/01/18
Happy Canada day and Happy Independence Day to all of our Canadian and American members! Enjoy a new layout for July!
06/14/18
We are still chipping away at this re-vamp, but we've uploaded a fun new skin this June for spring! Remember that in Seattle, springs are especially rainy, so expect all kinds of rain, thunder and lightening storms for the rest of the month of June!
04/21/18
We are currently in the middle of a website-wide revamp, so please be patient with incomplete content! Our website will remain open to new members during this time. If you have any questions, feel free to ask a member in our c-box, or an admin member via PM!
OH, YOUR TOUCH, SO BITTERSWEET
I got a nighttime shudder and a lion within
, @TRISTAN BLACK
shantel ast she/her twenty-eight Offline catty 10 years
740 POINTS EARNED
370 POSTS MADE
Addie knew first and foremost that a bond like she and Tristan shared didn't necessarily have to be romantic. That was something that had been stressed by everyone around them from the get-go, as a werewolf in love could just as easily be a guardian or a good friend to the mate they had chosen.It wasn't something that was seen very often. In fact, Addie couldn't recall a single pairing that had ended up being nothing more than friends. She couldn't count Claire and Quil, simply because he had been such a jerk during most of their romantic relationship that he had deserved the end he had gotten.

She would never wish anyone to live their lives completely alone,but had Tristan treated her the way that Quil had treated Claire? She'd have put the boots to him herself before throwing him head-first out of her life.

Truthfully, she wasn't entirely sure if she and Tristan would ever be able to be just friends. Having been together one too many times in the past, romance could easily slip between the cracks and seep into something they were wanting to keep strictly casual. Having been cheated on by the man she was currently with, Addie wouldn't wish that feeling onto anyone, even if Jackson might have deserved a bit of a taste of his own medicine for ever having done that to Addie to begin with.

"I'll probably lean more towards the lava cake, just because a hidden waterfall of chocolate is right up my alley..." And very little went as well with wine as chocolate did. "But I still think you should order something, even if it's your own chocolate-something." She wasn't entirely sure how long this get-together of theirs was going to last, but she did know that they likely had enough ground to cover to make a couple hours out of it.

"And then maybe you can start in on what you've been up to for the last while; you don't really seem to have much of a social media presence, so I can't say I've been able to "creep" you..."
THANKS ELLIE
Offline
350 POINTS EARNED
66 POSTS MADE
PERMALINK
// POSTED ON: Feb 12 2018, 07:24 PM
It was hard for Tristan not to laugh when Addie chose the lava-cake, a part of him had known she would but it was still amusing to him for reasons that likely couldn't be explained away by any kind of logic and that had a lot to do with just how well both he and she still knew each other even when they thought that they didn't.
"Lava cake it is," he agreed after a few moments of silence.However, Addie had more to say, such as voicing her thoughts that he ought to order something too even if it was a chocolate-something of his own. He quirked a single brow at her, a small smirk on his lips. "Oh, you mean so you can steal mine after scarfing yours too fast to savor the flavor?" He was teasing her, but it was certainly something she had done to him more than once in the past and that was why he felt free to joke about it with her.
After a little bit, she was speaking up again and he shook his head in amusement. "Yeah, well, I never was one for social media." he explained. Though, she already knew that. Any social media he maintained in the past had been for her own benefit and she had hacked them on more than one occasion proving that they brought more amusement and entertainment to her than they had brought to him.
That memory was both painful and beautiful all at once and a soft sigh escaped his lips as he let his eyes fall from hers for a moment. His eyes trying to conceal his own emotions by avoiding hers until he felt in control again. "What do you want to know?"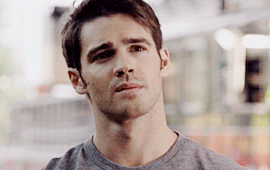 shantel ast she/her twenty-eight Offline catty 10 years
740 POINTS EARNED
370 POSTS MADE
There was no way to deny that while a lot of things had changed between Addie and Tristan over the last few years or so, there were still hints of things that had remained the same. Small traits and characteristics that they had grown into rather than abandoned altogether; quirks that they had never been able to shake...

While it was a little hard to stomach the thought of stomaching a meal with her nerves already so on edge, both seemed to know that Addie had always played a little coy when it came to over-indulging... even if 'coy' meant eating off the plate of whomever she trusted to share in her times of need.

"I mean, I wouldn't be able to help myself if you had a side order of fries that were being terribly neglected while you worked away at a burger..." Wasn't that what she had always been most notorious for, after all?

Truthfully, meeting up merited more than merely hyper-focusing on the things that hadn't changed; both deserved a couple of hours to truly catch up on all of the things that they had missed out on in each others' lives. Addie was correct in pointing out that she had always had far more of a social media presence than he had, and said presence had benefited her professionally in more ways than she could even begin to count.

If he knew where to look, it wouldn't have been hard for him to find the social media accounts (like Twitter and Instagram) that she had created for her professional endeavours. She no longer really had "personal" social media accounts, as she lived and breathed her career, but bits and pieces of her private life always wound up on those pages.

"Start from the beginning, maybe?" Taking a small sip of her wine before placing it back down onto the table in front of her, Addie brushed the stray pieces of hair out of her face with one hand before she continued. "We sort of gave up on keeping in touch with each other back then; did you stay in town?"
THANKS ELLIE
1 User(s) are reading this topic (1 Guests and 0 Anonymous Users)
0 Members: