HELLO THERE, LOVELY! WELCOME TO BITTERSWEET FOREVER
please register your first account as your alias in caps. this account will be the account you link your character(s) to; characters must be registered as first and last names in caps, please.
SEATTLE, WA
SET IN: JULY, 2018
07/01/18
Happy Canada day and Happy Independence Day to all of our Canadian and American members! Enjoy a new layout for July!
06/14/18
We are still chipping away at this re-vamp, but we've uploaded a fun new skin this June for spring! Remember that in Seattle, springs are especially rainy, so expect all kinds of rain, thunder and lightening storms for the rest of the month of June!
04/21/18
We are currently in the middle of a website-wide revamp, so please be patient with incomplete content! Our website will remain open to new members during this time. If you have any questions, feel free to ask a member in our c-box, or an admin member via PM!
OH, YOUR TOUCH, SO BITTERSWEET
The things you said, I'm rehearsing them
, @BRADLEY ALBRIGHT
1480 POINTS EARNED
296 POSTS MADE
The shore wasn't really where anyone wanted to be around this time, not because the summer heat was slowly fading into a more fall-esque temperature, but because of the heavy rain that Louisiana had been pelted with for weeks on end. Floods had threatened the homes of thousands upon thousands, and a still unknown number of residents were unaccounted for; the nation prayed that it wasn't because the death toll had needed to climb and it as simply because of the chaos separating loved ones into safer directions.

New Orleans had seen flooding, but nothing compared to some of the other areas within Louisiana. It was bittersweet in a sense. Sweet, because everyone was relieved that their homes and their families wouldn't fall victim to the floods but bitter because the privileged of being in the clear couldn't be shared with those that were experiencing the worst of the weather. The silver lining of that, at least, was that so many could now come together and lend helping hands to those that suffered, regardless of how long it would take to rebuild both the structures and the hopes of so many of the victims.

Still, the blonde had needed a bit of a breather and knew that she needed to at least try to start getting back into shape after the birth of her daughter seventeen short months ago. Swimming hadn't really ever been a sport that Anna-Lynne had prided herself on, but it was a nice way to get back into the swing of things before she threw herself into a gym or a dance studio while hoping for the best - mainly that she didn't break a bone or her spirit.

Her hair was now towel-dried and her black bikini bottoms were hidden beneath a pair of faded, worn out jean shorts that she had only just begun to comfortably fit back into. She was still in the process of patting the ends of her blonde hair dry with the damp towel when the blonde hunter picked up on the sound of sticks crunching beneath boots off to her left. Her blue eyes were unable to pick up anything in her line of vision, however. Too many trees, shrubs and bushes lined the cliffs that led down onto the beach; someone - or something - could easily have been concealed a few meters away from her, let alone a longer distance off.

It wasn't uncommon to run into something far less natural in these parts. A lot of vampires flickered in and out of the city of New Orleans - especially along the outskirts of the city - in hopes of picking up a quick meal before Marcel and his goons were able to step in. A lot of tourists, unfortunately, lost their lives because of that alone. It also wasn't uncommon for someone to find themselves face-to-face with an untamed werewolf around the coast as it led directly into the Bayou where the wolves were known to frequent, but given the sun had only just set and the moon was hardly hanging in the sky, the blonde very much doubted that that was the case.

While Anna-Lynne could have easily chalked it down to being nothing more than someone passing through or looking to grace the cliffs with their own presence, it was the rumbling growl - also coming from her left - that let her know that that wasn't entirely the case. A growl that had the blonde reaching into the back pocket of her faded jean shorts to retrieve the pocket knife she often had on her. It was small, yes, but the silver blade could still cut through bone when she needed it to, and that was really all that mattered, wasn't it?
THANKS ELLIE
215 POINTS EARNED
42 POSTS MADE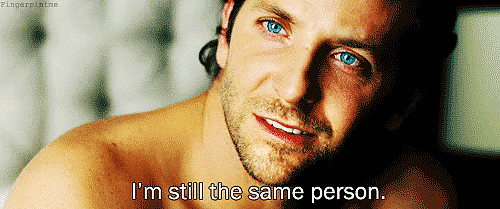 Bradley couldn't begin to explain how he had gotten himself to this point. His siblings were no longer on speaking terms, he had probably lost Eireahann for good, not that he ever truly had her back apparently, and he was still trying to figure out how to be a dad again without causing Maizy to worry too much about him.
The last thing he had ever wanted to do was to hurt the short list of people he truly cared about, but that seemed to be the only thing he was good at. After getting himself into deep trouble outside of the country, he had returned just to talk to Vince, to try to do the right thing. Of course, his brother wouldn't allow him to just pop back in like that only to disappear, so he had agreed to get clean and settle down.
His thinking was that if Vince really wanted him here that bad, he would put in some effort...but that hadn't been the case. Now he understood, although he was still hurt, that maybe Vince just couldn't deal with all of that at the time. Maybe this go around would be different now that they had gotten their way and Bradley had completed an official rehabilitation program.
The smidge of hope for some kind of future with his family hadn't quite given him the courage to ask for it, though. He was still avoiding them...well, could you call it avoidance? His phone wasn't exactly ringing off the hook. He wasn't seeking them out, anyhow. He wasn't ready for that. It would only cause more pain, more arguing, more yelling. They didn't need that in their lives.
It was that line of thinking that had him settled on not returning to the city after his rehab was over. They didn't need him, the only time any sort of real discussion took place, it was to yell at him for messing up. If he could assure them that they didn't have to worry about him, maybe he could distance himself and start over somewhere else. Hell, anywhere would be better than this right now.
It had only been a few days since he had gotten out of the facility, and he wasn't even sure who knew. He had kept quiet, off social media and his phone, finding his bearings again, just trying to keep his promise to Maizy. If she wanted him here, he would try. He would do all of this, the fighting and everything, if she truly wanted him in her life after everything he had done. It was the least he could do for her.
He had gotten in pretty good shape in rehab, with very little else to occupy his time besides shitty group therapy, so he wanted to keep up the exercising now that he was out. The Audubon Coast was one of the nicest places in the area, and with the weather, it was so secluded, it was the perfect place to run.
What he hadn't bet on was that his sister would have the same idea. He had stopped short just of her line of sight, deciding on what to do. When he stepped back and broke a twig, he let out a low growl. Fuck. Well, now there wasn't anywhere else to go. He saw the glint of her knife and almost smiled. Tiniest shorts she could possibly find and still managed to hide a blade. That's his sister, alright.
He slowly raised his hands and sighed as he stepped out from the shadows. "It's just me." Although, to be fair, that statement might just make her wanna use the knife more, but he figured he'd take his chances. They hadn't truly discussed any of this, not in person, anyways, and it was about time...if she wanted to, that is.
THANKS KAY
1480 POINTS EARNED
296 POSTS MADE
Out of all the beings that Anna-Lynne could have run into that day, Bradley was someone that hadn't even so much as graced that potential list. Not that Anna-Lynne kept close tabs on him these days - her daughter was turning three in April and he hadn't ever met her, so why would she? - but the last she had heard was that he had relapsed and had been admitted into some rehabilitation center or another.

There was still a lot of hostility between she and Brad, through it was mostly on her end. He had been wanting to remedy things between them, but only when it suited him. Anna-Lynne had been holding onto too much anger and resentment for that to ever become a reality; she wasn't wanting to turn over a new leaf with her older brother until he could truly make up for all he had done to she and Vince over the last handful of years. There was no moving on until apologies could be made, and Brad hadn't been willing to truly take responsibility for his actions.

Vince wasn't as unwilling to let Bradley make up for his mistakes as Anna-Lynne was; Vince had been there and done that, himself, when it came to alcoholism. He knew a bit more about what it was like to be so dependent on something that it was worth risking your entire world over, family and all. Anna-Lynne had never been that dependent on much of anything, but that didn't mean she didn't at least try to be understanding; she had been there for Vince through his battles with alcoholism, had she not?

Maybe the difference was that Vince knew when he had hit rock bottom and he had been willing to pick up the pieces, if only for the people he loved most. His daughter, his siblings... Bradley hadn't ever done that. He hadn't ever prioritized his daughter, his newborn niece, his sister's wedding... Anything that hadn't been about him or getting his next fix had been swept under the rug time and time again as if he were the only person going through something.

Sure, he was trying to get help, but Anna-Lynne had heard that same tune from him one time too many. What was stopping him from relapsing again? She wasn't willing to put herself or her daughter into his life only to have him royally fuck everything up all over again because he couldn't keep a safe distance between himself and his drug of choice.

Her blue eyes narrowed ever so slightly as her brother stepped out from the shadows; she had absolutely no idea what he was doing there that day, but she couldn't deny that her mind instantly jumped to the typical 'he's been following me' conclusion. Really, she wouldn't put it past him given he had admitted to lurking in the shadows during as big a event as her wedding simply because he hadn't felt comfortable showing up. Who was to say he wasn't doing the same now? Following his loved ones around from a safe and unseen distance, just so he could feel like he was somehow still involved in their lives...

Shaking her head in slight disbelief, Anna-Lynne wasted absolutely no time in throwing the knife by its handle in his direction. The blade lodging in the tree just a mere couple of inches from his face. She was confident enough in her own skills to trust herself in not actually stabbing her brother through the face, though most never would have taken the risk.

"You have a lot of nerve..."
THANKS ELLIE
215 POINTS EARNED
42 POSTS MADE
PERMALINK
// POSTED ON: May 26 2017, 07:56 PM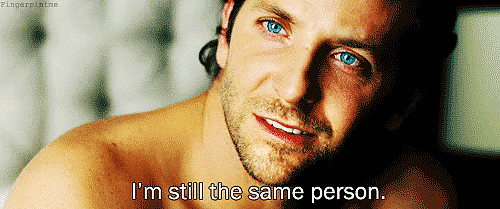 He sighed. Of course, her reaction would be hateful. He wasn't surprised. Disappointed, maybe, but not surprised. He hadn't deserved much else from his sister or the rest of his family for that matter. Bradley wasn't stupid.
Although his actions hadn't shown it in recent years, he loved his family dearly. Some decisions were selfish and he had no other explanation but that he was an addict....but it wasn't every decision that was made without care.A lot of his choices came from a place with a good heart.
Once he realized how deep in he was, it had been difficult to get out. Since his initial return to Vince's hospital room, Brad had made 99.9% of his decisions very carefully. It was important to him that his family never caught the brunt of what was happening in Mexico.
"Come on, Anna," He started, reaching around him to pull the knife out of the tree. "It wasn't like I knew you'd be here." Honestly, he was just as surprised as she seemed to be, but he hadn't bargained on the knife being thrown at his head. "I'll leave if you want."
The ball was in her court, much like it always was. He wasn't going to fight her, he wasn't up for it. This last go around had defeated him. He had worked through the fact that all he had was Maizy and honestly, she was more than enough.
He definitely wasn't ok with not having his siblings or the love of his life by his side, but he would figure things out. Maizy was worth dealing with all the backlash if she truly wanted him in New Orleans after everything. He had come this far, hadn't he?
He had started going to meetings, going through the motions of getting his life back, even getting a new client in his old profession. Nothing promising, of course, but it was something small that could lead to more if he played his cards right.
THANKS KAY
1480 POINTS EARNED
296 POSTS MADE
PERMALINK
// POSTED ON: Jun 18 2017, 11:03 AM
Anna-Lynne knew that there were members of their family - like Vince and Maizy - that had been more willing to hear Bradley out and attempt to get him back to the life he had once been proud to hold close to his heart. She supported them, really, she did, but Anna-Lynne struggled to be as opening and understanding as others seemed to be.

Brad had, after all, missed her wedding and the birth of his daughter - his niece - Ali. After how close he and Anna-Lynne had been, it stung (more than she cared to admit) that he hadn't ever met her daughter nor really the man she had married, either.

It was good to see him trying to work things out with the people that needed to matter; Maizy was his focus and should have been his focus from the start. As a new mother herself, Anna-Lynne understood that better than anyone.

His girlfriend - well, ex-girlfriend now, technically - had started seeing someone else, which the blonde knew was likely a low-blow for Brad. That wasn't to say things wouldn't work out for them - maybe they were better off together, maybe they were better off apart - but that was just another thing he had to take the time to patiently work on.

Sure, Anna-Lynne knew that she, too, needed to have patience where Bradley was concerned, but given just how many times he had walked out on her, she found her patience for him running short. They had once been so damn close, after all. He had been there for her through some of the hardest things she had ever gone through; they had gone to Italy together to find Vince and bring him home...

It bothered her to know that he hadn't at all minded trading in that bond that they had once shared for a high that some drug or another offered him.

While she knew that he couldn't have possibly known that she would be there that day, they both knew that he could have just as easily walked the other way. Not so much as letting her know he had been there to begin with. In some ways, it would have been easier; it would have spared her from what was sure to be another argument between them, but deep down, Anna-Lynne knew that there was going to have to be a point where they argued everything out, for better or for worse.

"I don't own the property, so it's not like I can ask you to leave." And she sure as hell didn't want to be the one that demanded he not frequent certain areas just because she frequented them. She had enough on her plate without being labelled the insane, unfair sibling of the three. "But I would like my knife back..."
THANKS ELLIE
215 POINTS EARNED
42 POSTS MADE
PERMALINK
// POSTED ON: Jul 16 2017, 05:32 PM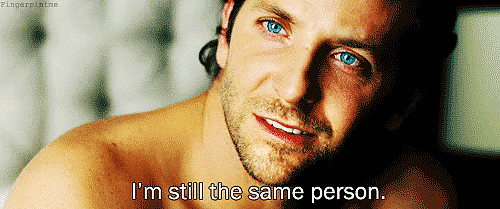 He almost smirked as he twirled the knife through his fingers. If he knew his sister, and he did, she could chase anyone out of these woods whether her name was on the property deed or not. That had never stopped her before.
This was a sign for him, a sign that maybe, just maybe, there was hope for their relationship. It was a long shot, and Bradley knew that it was going to be a long road, but the fact that he wasn't running meant that there was a slim chance.
He held the blade and offered her the handle. "You doing ok?" He was a little cautious to start a conversation with her, which was odd because this was his sister. Then again, she had just tossed a knife at his head, so his hesitation was probably more called for than he wanted it to be.
He wanted to be in a good place with Anna-Lynne but after everything he had done, he wasn't sure how to get back to that. It was strange. When he had come back to New Orleans in the beginning, this life was not a priority. Even high out of his mind, Bradley was trying to be a decent human being.
Now he would give anything to have his old life back. He didn't know what the hell he had been thinking when he had left....well, he did. But it definitely wasn't worth it. Getting clean this time felt different to him. It wasn't going through the motions because he thought he should. He truly wanted everything he was working for: Maizy, his siblings, Eireahann.
The relationship with the blonde in front of him would undoubtedly be the hardest to earn back. He had hurt her. Bradley knew that. She hid behind her anger and he knew that was just as valid. That was probably the worst part about this whole thing, that he knew he deserved every bit of what she was giving him.
He had missed huge milestones in her life. It hadn't mattered that he was technically there for her wedding.It didn't matter that he had checked in on them. She hadn't known that so it didn't matter, and he was pretty sure telling her had only made it worse.
THANKS KAY
1480 POINTS EARNED
296 POSTS MADE
Contrary to popular belief, it was beyond exhausting to hate someone, and trust me you, Anna-Lynne had put a great amount of time and effort into hating her brother, Bradley. From the day he had turned his back on her, a seventeen year old in a foreign country, to the day he had walked out of her life, holding drugs to a higher esteem than his own sister.

She hated feeling bitter and unkind; never in her life had Anna-Lynne prided herself on holding a grudge or seeking revenge on anyone that had wronged her. Wasn't that why people were so constantly and consistently frustrated with her when it had come to Sylar? Anna-Lynne had forgive him for so much shit time and time again that it had broken her down piece by piece. After that, and after all that Sylar had done to the people she loved, she wasn't willing to let anyone tear her down like that again.

Her blue eyes were on the knife as he offered her the handle. His question a seemingly small and fairly innocent one, but Anna-Lynne couldn't help the small bout of anger that had her grabbing the knife from him. While she had every right in the universe to believe he held no right to ask her how she was doing, why stay in that repetitive cycle? It was going nowhere and it wasn't like feeling that aggression was something that she necessarily enjoyed...

"I'm doing fine." That wasn't a lie, either. Anna-Lynne's life was fairly well-off. It wasn't perfect - there were always arguments with Dean that the two overcame and frustrating days with Ali - but her life was good. "A hell of a lot better than you're doing; you do realize you almost had a six inch blade embedded in your skull, don't you?"

Really, she wasn't sure just how much a werewolf could recover from but she was sure an injury like that was cutting it pretty damn close.

Tucking the knife back into the back of her jean shorts, Anna-Lynne's bright blue eyes didn't stray from her brother's. "And you?"

She wasn't sure what he was up to or how his life was going; Vince and Stiles kept up with him enough to know he was still alive and breathing but neither ever breathed a word of Bradley's life to their sister in fear she'd eviscerate them. The less she had known about Bradley, the easier it was to hate him, even if that vicious cycle was doing more harm than damage and was slowly coming to an inevitable stop.
THANKS ELLIE
215 POINTS EARNED
42 POSTS MADE
PERMALINK
// POSTED ON: Jan 21 2018, 04:41 PM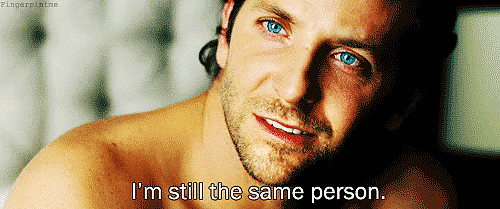 Watching her put the knife away was a very good sign. He wanted to hug her but knew that would be pushing it.
"I've been in worse situations."
He shrugged. It was true. There was a reason he had gotten away from his second life alive.
Being a werewolf had its perks. Things could happen that seemingly left you dead and you could come away perfectly unscathed. It was useful when you were in a situation like Brad's. Although, now, it was hard piecing back together a life that he genuinely wanted.
"I'm ok." He started, not really sure how much she actually cared about. "I'm clean and I have a good job..." He trailed off. He wasn't sure much of that mattered to Anna-Lynne. "I miss you."
Even if she didn't believe him, at least he had said it. He was trying to get his life together, he was trying to be someone his family could be proud of. He wanted to be someone they saw worth in getting to know again but it was frustrating that they didn't see that effort.
Maizy had made it worth it, honestly. Besides Eireahann being civil with him and his newfound friendship with his boss, Maizy had been the only one to actually show a positive reaction to his return. If she wanted him there, he would stay, and it was more than enough...but he wouldn't stop trying until he had exhausted all efforts for the rest of his family to at least see what he was capable of.
His sisters' opinion meant more than his other siblings because he knew how much she had been hurt. It was a standard, almost. If he could win her back, he could do anything. He had been working up the courage to actually talk to her, but this encounter had forced him into it and it seemed to be going well at least for the time being.
He would definitely take what he could get. It was harder to force things with her than the others because she was just so angry. She hid the hurt and when she was focused on being this way, she was unpredictable.
He was walking on eggshells, afraid to say something that may set her off, afraid to show any sign that he could revert back to the old Bradley that she hated, but also afraid to try too hard in case she thought he was bullshitting. It was just so damn hard to read her.
THANKS KAY
1480 POINTS EARNED
296 POSTS MADE
There were a lot of people that thought that at the end of the day, Anna-Lynne's anger towards Bradley ran so deeply that she didn't care whether or not he was doing well. That, of course, wasn't entirely true; Anna-Lynne wanted nothing but the best for Bradley, but not necessarily because he deserved it. His siblings deserved to not have to raise his daughter for him while he was out fucking his life up twelve different ways from Sunday. Their parents deserved to not have to worry about their son, whom they hadn't heard from for months at a time. Bradley's daughter deserved to have one fucking parent in her life, rather than being pawned off on the closest family member willing to care for her.

Sure, there was a small part of her that wanted him to be happy for himself, but as far as the blonde was concerned, happiness had to be both deserved and earned, not handed over simply because someone felt they were ready for it. If she saw some serious effort on his behalf, she might find herself more willing to pat him on the back, but as it stood...

Being so angry for so long was definitely taking its toll on her; it was exhausting, but there hadn't been many opportunities for an alternative. She knew that Bradley wasn't wanting to approach her more often than necessary simply because she had made it explicitly clear that she wanted her space. For that, she was grateful, even if people badgered him about leaving her be. She needed time to process the loss of their relationship, Bradley's actions that had caused that loss, and the fact that he was now wanting to thrust himself back into her life once again.

It wasn't easy, nor would it ever be. She wouldn't forgive and forget, because she would never be able to get the last few years of hurt and anger back, but she was at least coming around to a place where she didn't feel like punching her older brother's face in any time she was forced to see him. That was more progress than she could have anticipated.

"I'm glad things are getting better for you." Well, she was only glad if he was actually working to keep things from going downhill again. If people were just handing him chances and jobs and he wasn't earning them for himself? That might be a different conversation altogether.

The missing her thing, though? That made her a little angry, only because they both knew he wouldn't be "missing her" if he hadn't decided to take the path that he had. Had he not let Tala intervene in their lives, had he not thought that drugs were a good thing... The list went on, really.

"I'm not completely unapproachable, you know..." Sure, she might shoot him down a couple of times in the first couple of minutes of him asking to talk to her or see her, but the fact that she wouldn't keep shooting him down was a good sign, wasn't it?
THANKS ELLIE
1 User(s) are reading this topic (1 Guests and 0 Anonymous Users)
0 Members: